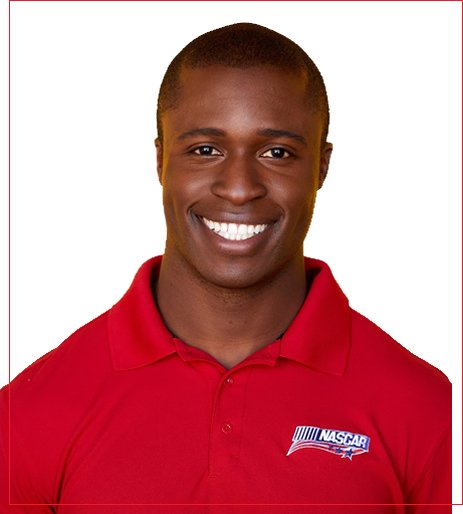 We are honored to have NASCAR Racer, Jesse Iwuji as a guest on my show October 09, 2018. His story is inspiring and his past is amazing. Dreams do come true and Jessi's story will validate it. Tune in to 1180 AM KCKQ in Reno, Nevada on Tuesday 2 PM, or click the link for the podcast live. Go to

http://amm.streamon.fm
In all things Jesse Iwuji does, there are two constant elements: his love of country and his fighting spirit. This talented driver went from a D1A college football player to a lieutenant in the United States Navy and is now well on the way to making his NASCAR dreams an incredible reality. It has been key for Iwuji, who is currently serving in the Navy Reserves, to honor his country while pursuing and attaining excellence. It should come as no surprise that he has championed companies and charities that give back to our men and women in uniform.
Jesse is also a big supporter of NASCAR diversity. He was recently honored by NASCAR for the second year in a row – the Diverse Driver of the Year Award. He is a champion both on and off the track! NASCAR has never seen a driver like Jesse Iwuji before. While streaking toward the top tiers of NASCAR, the unstoppable Jesse Iwuji is taking us all along for one wild and exciting ride.